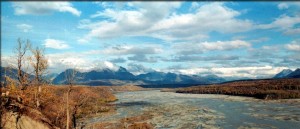 Welcome to the official website of Alaska's Best Bands.
We feature a variety of musicians and musical groups ranging from solo instrumentalists to a band with 12 people! Music styles include rock, pop, country, bluegrass, folk, jazz, classical, latin. We use the absolute finest musicians available in the southcentral Alaska area and try hard to get the best band or soloist for the customer's budget and musical taste.
We have successive pages where you can playback music samples for many of our bands. There's also a Wedding Music Planning guide which should be quite helpful for people planning a wedding, as well as listenable examples of wedding ceremony music.
Click here or on the Bands link above to see band descriptions, photos, and to hear music samples.
Click here or on the Wedding Ceremony Music link above to hear ceremony music samples.
For questions or booking information on groups or soloists, call Jack Jackson at Alaska's Best Bands, (907) 243-2910, or email us via the Contact link above.
---
If parts of this site appear to display improperly for you, consider updating your browser to a newer version, for free, using the links here. It will make your internet experience more pleasant.

You'll need a media player such as QuickTime to hear the song samples on this site.
Click the button to get it free. (Mac or PC)
QuickTime and the QuickTime logo are trademarks used under license.
The QuickTime logo is registered in the U.S. and other countries.